GET RID OF EXTRA FAT ON THE ARMS WITH THIS PRODUCT NOW!!!
Watch Video

Testimonials
I love this product.
This wonder arms works like magic. All my arm fat are all gone within 6 days.

-Sophia, Abuja
Simply the best

I have been trying many exercise kits to reduce my arm fat, but this is simply the best. This Wonder Arms has made my work-out job so so easy.

-Mary, Lagos

This company is very geniune
I decided to test whether they are genuine with the money-back guarantee offer. I was so surprised that it was real. I highly recommend you guys.

-Janet, Port-Harcourt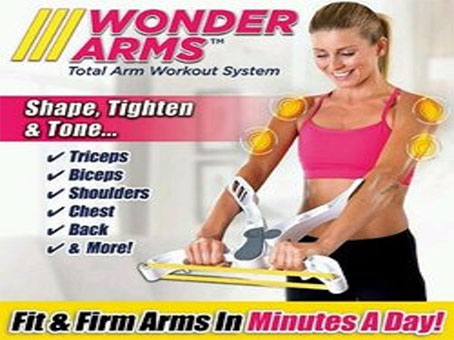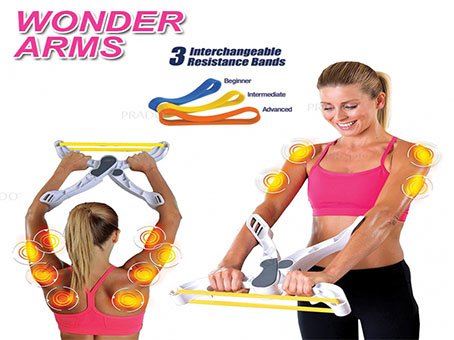 WHAT YOU GET:
RESISTANCE BANDS- 3 different strengths of resistance for a well-rounded workout.

ABILITY- Perfect for all fitness abilities including beginners.

UNIQUE MOVEMENT- The varied resistance feature works out biceps, triceps, shoulders and chest in one swift movement.

DURABLE- Made of rubber and metal for a strong and effective use.

VERSATILE- Tighten and tone muscles whilst burning calories, pain free and without stress to the joints.

COMFORTABLE TO USE- Ergonomic grip handle and padded armrest for increased comfort during workout.

DYNAMIC- The mechanisms work together to help you achieve results you'll be amazed by.
PRICE = #20,000
PRICE = #12,000
ALL PRODUCTS COME WITH A 30-DAY MONEY BACK GUARANTEE. IF AFTER 30DAYS, YOU DO NOT LIKE THE PRODUCT, JUST GIVE US A CALL AND WE WILL COME PICK IT UP FROM YOUR HOME AND REFUND YOU IN FULL, NO QUESTIONS!

YOU WOULD BE WRONG NOT TO TRY!!!!
Please fill the form below with your details and our delivery personnel will contact you with your package.
PAYMENT ON DELIVERY OPTION AVAILABLE TO LAGOS, ABUJA AND PORT HARCOURT ONLY. FOR ALL OTHER STATES,YOU ARE REQUIRED TO MAKE A DEPOSIT OF #2,000 AND YOU PAY THE BALANCE UPON DELIVERY
PAY ONLY TO THE COMPANY'S ACCOUNT BELOW:
GT BANK – JERANDEL CONCEPTS – 0431249424
PLEASE CALL/WHATSAPP 08137292792 FOR MORE DETAILS
MAKE YOUR ORDER NOW AS PRICE GOES BACK TO #20,000 IN
KINDLY FILL THE FORM BELOW TO PLACE YOUR ORDER