Magnetic Abdominal Slimming Patch
This is your new text content. You can modify this text, add more paragraph, change font style or add images by clicking the edit button.
Your Belly Button is a Gate to your Abdominal Health and Fitness. Infusing active herbal goodness through your navel maximizes inch loss and weight management with fast results.
The botanically based Magnetic Abdominal Slimming Patch with innovative transdermal patch technology speeds up lipid metabolism and cleanses the body. Remove impurities from intestine so you feel no more bloated, stomach pain, and exhausted!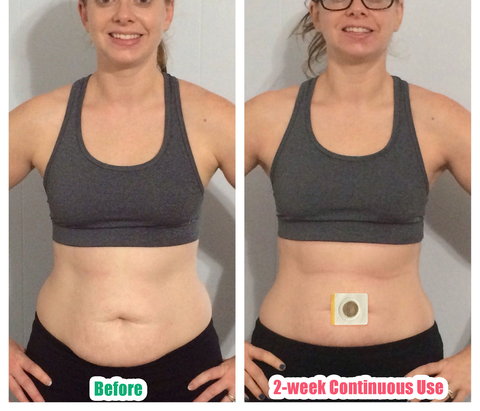 Major Benefits:
Inhibits the

absorption of dietary fats

and calories
Relieves gassiness

and swelling
Stimulates the lipid metabolism for breaking down storage of fats
100% safe & botanically-based
Watch Video Below
Ingredients:
Catechin:
Boosts metabolism levels and increases blood circulation to remove Toxins
Capsaicin:
Reduces cellulite and promotes the burning of fat throughout the body.
Caffeine:
Restores the elasticity of the body, tightening the skin and decreasing the appearance of cellulite.
Salicornia Herbacea:
Another extract that works as a power antioxidant, flushing toxins from the body. Also keeps the skin hydrated.
How to use:

Apply one patch per day for 8 - 12 hours
You may apply the patch on various areas, but applying the patch directly over the navel will increase results.
Results appear after the first week of usage
Package Includes:
10pcs X Ultimate Belly Detox Patch
What Are People Saying About

This Product?
SUITABLE FOR BOTH MEN AND WOMEN WITH AMAZING RESULTS
PROMO! PROMO!! PROMO!!!
40% off + Free Delivery
PRICE = N16,000
PRICE = N8,000

MAKE YOUR ORDER NOW AS PRICE GOES BACK TO N16,000 IN
NOW YOU CAN GET IT FOR = N8,000

All orders within Lagos, Abuja,Port Harcourt, Delta State, Enugu, Ibadan, and Edo state are on payment on delivery-which means you don't pay until you receive the product.
KINDLY FILL THE FORM BELOW TO PLACE YOUR ORDER
HAVE ANY QUESTIONS? WHATSAPP 09067117210