Infrared Halogen Convection Oven with Stainless Steel Extender Ring, 12.6-18 Quart, Healthy Low Fat Cooking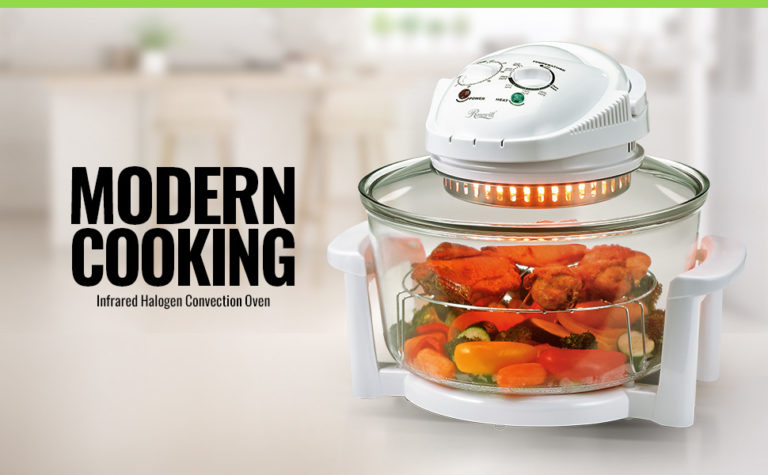 HASSLE FREE & CONVENIENT: Attractive glass makes for convenient cleanup Easy-to-use rotary controls, 2 wire cooking racks, and plate tongs make prep & plating food a breeze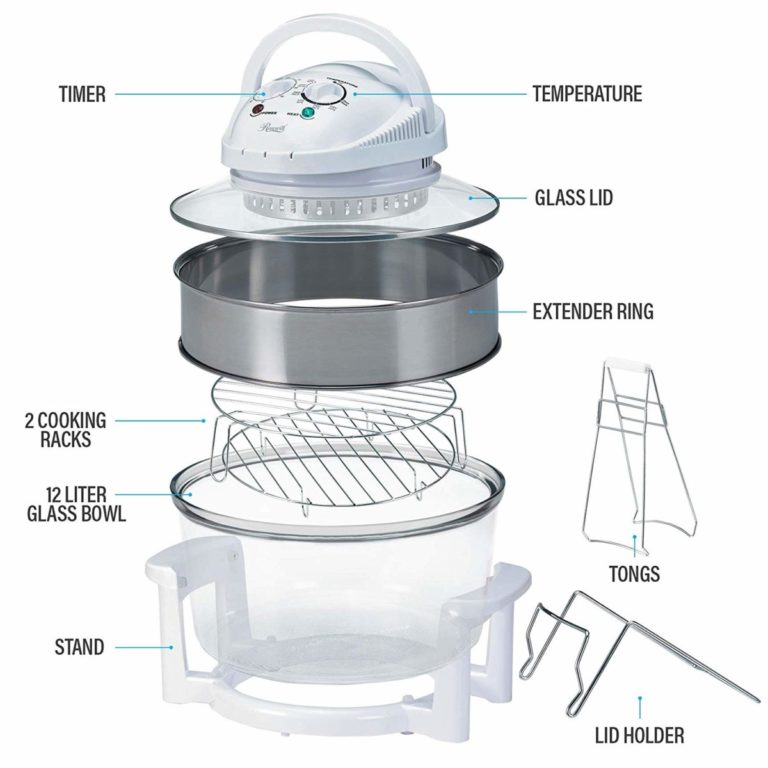 Multiple ways to cook your meals.​
Roast: Roasts and browns meats to perfection.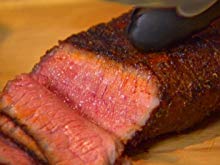 Broil: Use a high rack with high heat to broil meats with a crispy outer texture while keeping the insides juicy.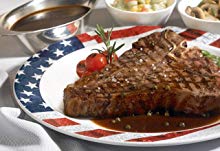 Grill: Grill foods with less oil and fat. Watch the fats and oils drip away while cooking.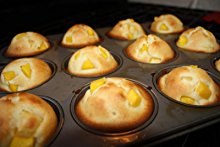 Bake: Bake perfect small cakes, muffins, cupcakes or whatever else your imagination can think of.

Helpful Hints!
1. If you are cooking foods that tend to come out dry, while using a rack try also adding a little water to the bottom of the bowl to add more moisture to the foods you are cooking.
2. For more recipes, search on-line for 'Turbo Oven recipes'.
3. Wash Cycle - Set the oven timer to 20 minutes and set the temperature to wash cycle/ thaw. Add 1 inch of water to the bottom of bowl with a teaspoon of liquid dish soap. This should soften the baked on food spatter. After cycle, use a damp rag to wipe off the food spatter on the inner surfaces and the inner metal lid shield.
How To Place Your Order
FILL THE FORM BELOW TO PLACE YOUR ORDER