Magic Bluetooth OBDII Car Scannner
A DIY Solution To All Your Car Problems
Have you been encountering several problems with your vehicle and not getting a solution to it?. Then DIY Bluetooth OBDII Car Scanner is what you need.
Make sure your car is OBD2 compatible. ...
Locate your car's OBD II diagnostic port and plug in your scanner. ...
Turn on your ignition by turning your key to the 2nd turn. ...
From your Android Smartphone or tablet, go to your SETTINGS, then WIRELESS & NETWORKS, then BLUETOOTH SETTINGS.
Product Features
OBD2 Scanners can
It connects with car ECU
Diagnose and fix problems in your car's engine.
It displays check engine light codes when there's something wrong with the engine and some also suggest fixes.
Super Obd2 Mini Apps Supported
It supports many third-party apps but let's look at some of the best options:
Torque Pro: Torque pro will let you use GPS, CEL code reading, DTCs, live data, etc. It can be downloaded from Play Store.
Torque Lite: This Android app offers many free features such as DTC explanation, CEL code reading, O2 sensor test, and live data. It's a free app with some paid features such as GPS turbo boost gauge.
OBD Doctor: It will allow you to diagnose your car for engine code errors, emission tests. It shows DTC codes to understand a problem and resets the light when the issue is resolved.
Torque Pro is among the best as it offers a plethora of features including live data, CEL, freeze frame, smog testing, and O2 testing. Plus, it takes little space and is easy to use.
Always perform automotive testing in a safe environment.
Wear safety eye protection that meets ANSI standards. · Keep clothing, hair, hands, tools, test equipment, etc. Away from all moving or hot engine parts.
Operate the vehicle in a well ventilated work area: Exhaust gases are poisonous.
Put blocks in front of the drive wheels and never leave the vehicle unattended while running tests.

Use extreme caution when working around the ignition coil, distributor cap, ignition wires and spark plugs.

Theses components create hazardous voltages when the engine is running.

NEUTRAL (for manual transmission) and make sure the sparking brake is engaged.

Keep a fire extinguisher suitable for gasoline/chemical/electrical fires nearby.

Don't connect or disconnect any test equipment while the ignition is on or the engine is running.

Keep the scan tool dry, clean, free from oil/water or grease. Use a mild detergent on a clean cloth to clean the outside of the scan tool, when necessary.
TESTIMONIES FROM MY RAVING CUSTOMERS ABOUT THE AWESOME DIY BLUETOOTH OBDII CAR SCANNER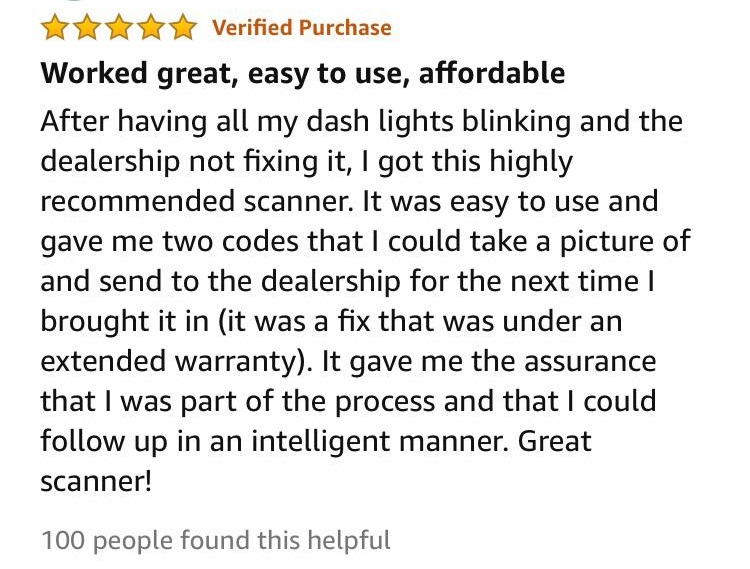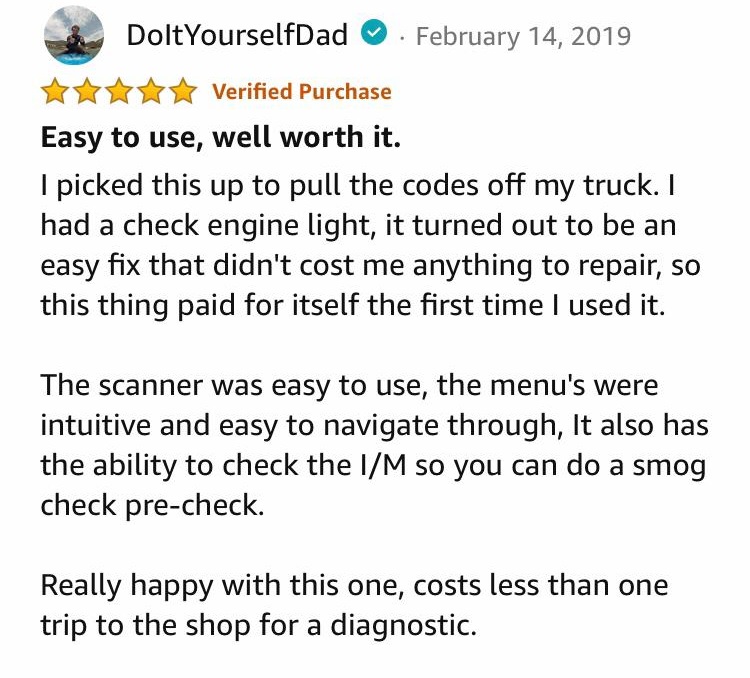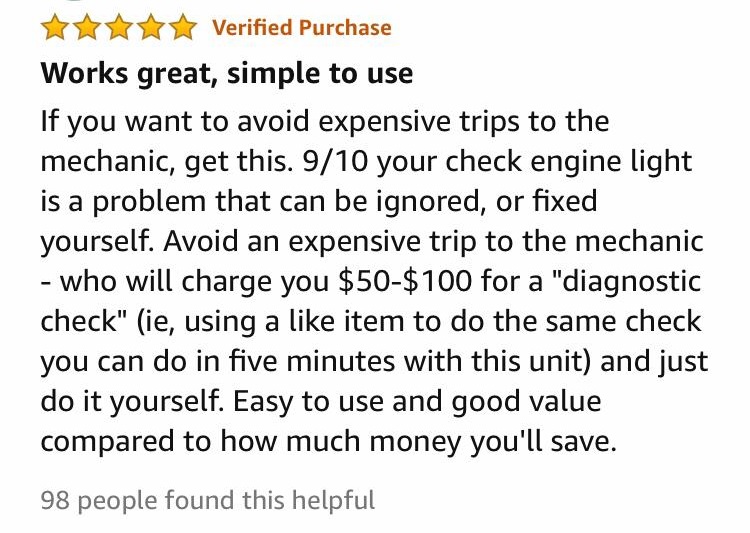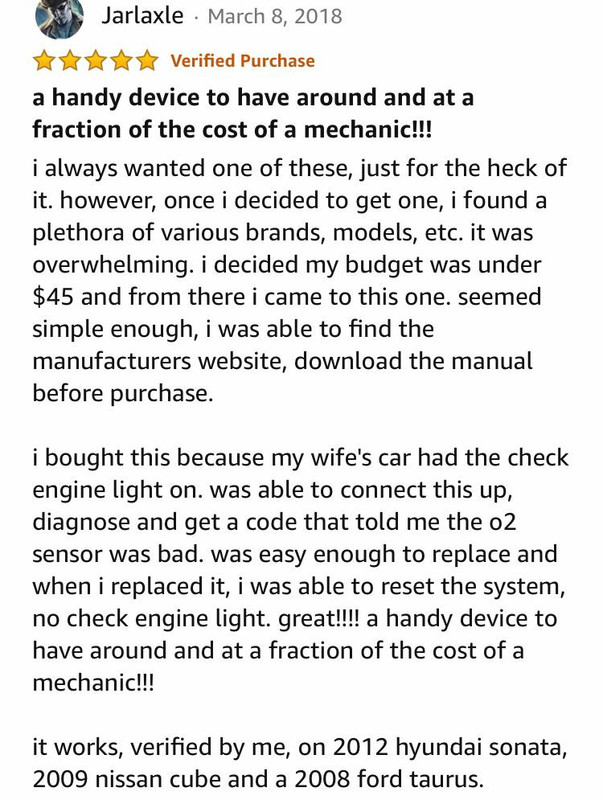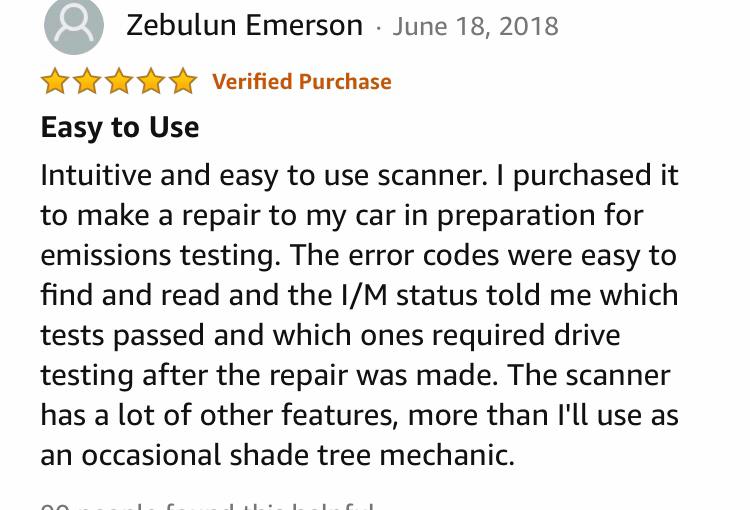 Please do not proceed to order I click the submit button if:
1. You are not financially ready for purchase of this item. (carefully look at the price again Sir/Ma)
2. You wouldn't be available for collection of this item within the next 3-7 working days and you don't have a friend, colleague, child to collect on your behalf.
3. You will be travelling out of your delivery address within the next 3-7 working days.
4. You are just joking around.
We hate to have returned items because we have incurred so much money to have this product de• livered to your doorstep on Free Delivery basis. We have already paid our logistics company for that.
Take advantage of current promo price-

N17,500
MAKE YOUR ORDER NOW AS PRICE GOES BACK TO

N27,999

IN
GET IT NOW FOR JUST =

N17,500

ONLY

offer valid while Stock lasts
PLEASE BE SURE YOU ARE FULLY SURE OF YOUR AVAILABILITY FOR DELIVERY AND READY FOR THIS PRODUCT WITH THE MONEY BEFORE YOU ORDER

PLEASE, KINDLY FILL THE FORM BELOW TO PLACE YOUR ORDER